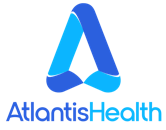 Australia
Atlantis Health has operated in Australia for over 20 years, creating hundreds of programs across a wide range of conditions helping people engage with their health.
At the center of everything we do is the person (patient). We are committed to co-designing solutions and services with, not for, those that need them. We leverage our global experience to support equitable co-designed solutions that deliver truly meaningful outcomes for people, their families, and the healthcare systems in Australia.
Our evidence-based solutions are grounded in health psychology and leverage technology to deliver:
Activation – encouraging people to take action to improve their health
Access – creating access to treatment such as early access, product familiarization, and private payment programs
Support – helping people make the best start, and achieve the best outcomes on their health journey
Research and consulting – understanding and evaluating patient & healthcare provider pathways
Our small team in Australia works across a wide range of programs and works closely with the New Zealand team to roll out really innovative programs. The team is deeply experienced, and welcoming and is always striving to achieve the best for the patients we are so fortunate to support.
We offer a hybrid working model; with work-from-home available alongside the option to work in our smart and comfortable office in Macquarie Park, Sydney.